Buddy's Tips & Bits #21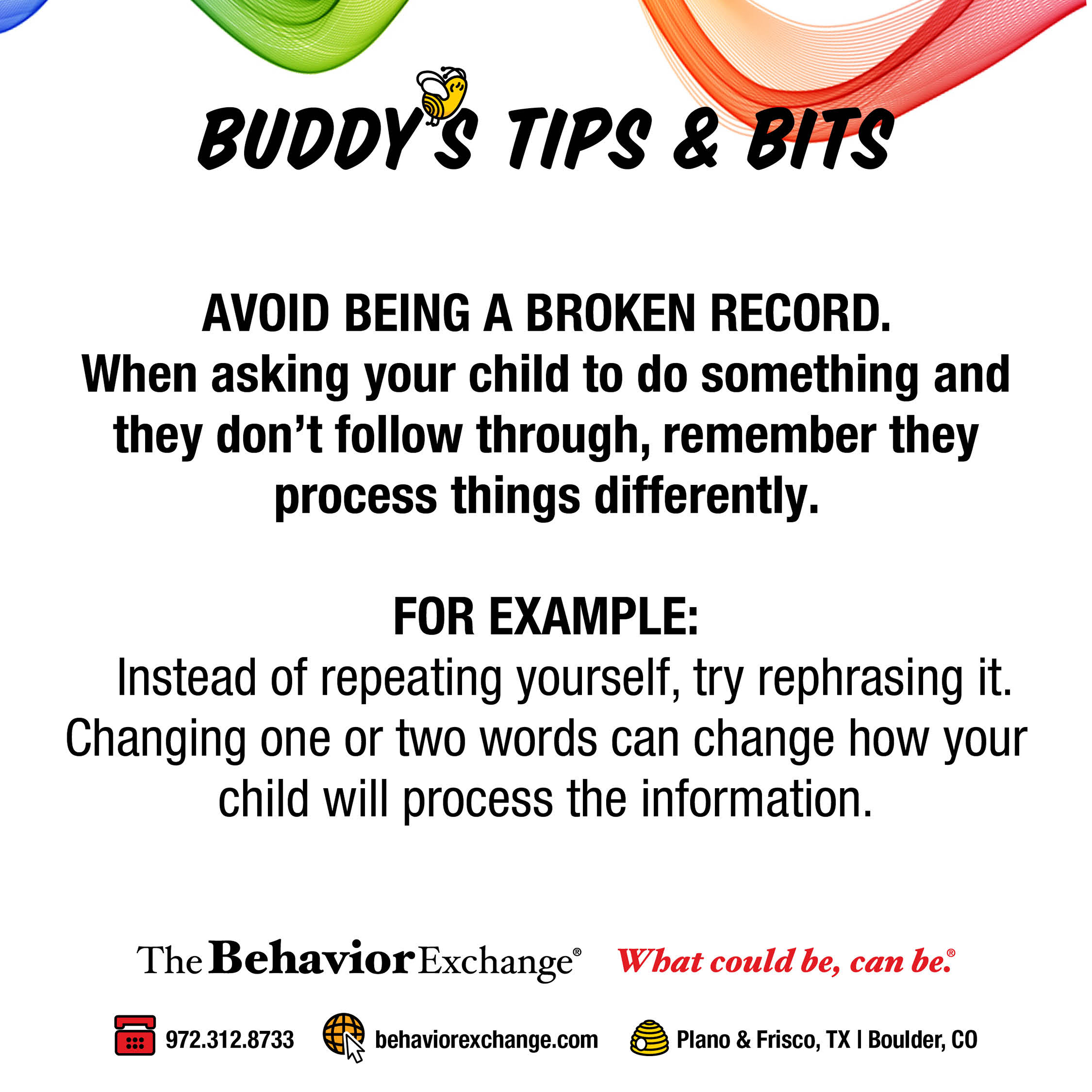 Avoid being a broken record.

When asking your child to do something and they don't follow through, remember they process things differently.
For example: Instead of repeating yourself, try rephrasing it. Changing one or two words can change how your child will process the information.