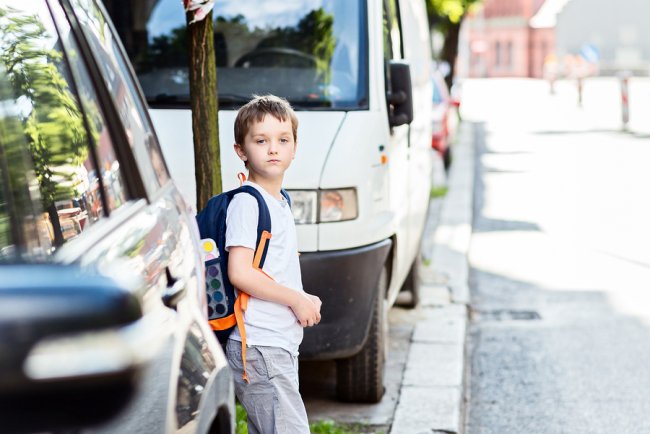 Parents of soon-to-be toddlers generally expect that they'll need to use safety gates and otherwise childproof the home for a few years. But when a family is affected by autism, safety will always be a primary concern. Some children with autism may wander off, which may lead to fatal accidents at swimming pools and roadways. Some kids with autism may be unable to ask for help finding their way back home. There are many other safety hazards parents should be aware of. A behavior analyst can help you identify them and develop a plan to keep your child safe.
Identification and Locating Devices
Even if your child has not previously displayed wandering behaviors, there's always a chance it could happen in the future. Prepare for this by ensuring your child always has identification, such as medical ID jewelry. Some parents use temporary tattoos that feature their contact information. Personal locating devices can also be a lifesaver. The device stays with your child at all times, allowing you to locate your child with GPS tracking. Some devices alert parents if the device leaves a designated area.
Communication and Safety Plan Dissemination
It's impossible for parents to keep an eye on their kids every second of the day and night. That's why it's essential to discuss your child's safety with his or her teachers, school administration staff, daycare providers, caregivers, extended family members, and neighbors. If your neighbors down the street have a pool, for instance, let them know that your child has autism and is at risk of drowning. Ask them to keep the safety gate locked at all times to prevent access to the pool. You can also discuss your child's safety issues with local authorities, including your local police department and fire department.
Safety Skills Education
Part of your child's safety plan should include teaching your child safety skills. Work closely with your child's ABA therapist to help your child develop skills pertaining to:
Crossing roads safely
Understanding stranger danger
Identifying safe strangers (i.e., police officers)
Calling 911 at appropriate times
Staying within safe areas of the home and school
The Behavior Exchange is an autism treatment center in Plano and Frisco that works closely with parents, teachers, and school administrators to help keep kids safe. Our ABA therapy sessions focus on giving kids the skills they need to flourish, and we offer in-depth parent training sessions. Call us today at (888) 716-8084.