Just as no two children with autism are alike, no two siblings of children with autism will experience the challenges in the same ways. Siblings of children with autism may have trouble understanding what the diagnosis means for their brother or sister, and they may experience both negative and positive responses. It's a good idea for parents to encourage siblings to discuss their feelings and explore their own challenges, and possibly to become involved in their brother or sister's autism therapy program.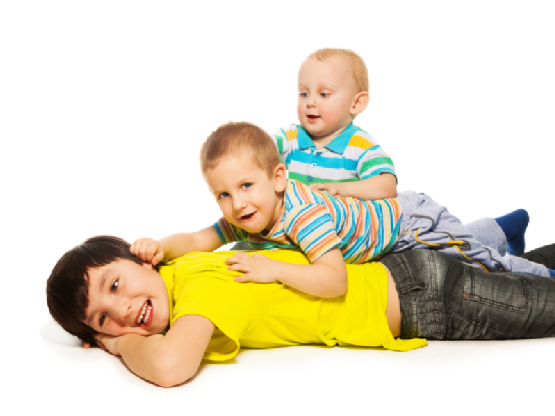 Siblings May Have Trouble Understanding Autism
Young children may have never heard of the word "autism" before their siblings' diagnosis, and while older children may be somewhat familiar with autism spectrum disorders (ASD), they may have numerous misconceptions about them. Siblings, regardless of their age, may take it personally when their brother or sister doesn't want to play with them, recoils from a hug, or doesn't respond to their attempts at communication. These children may need frequent reminders from parents that their siblings aren't displaying feelings of animosity toward them; they're simply experiencing the symptoms of autism.
Siblings May Express Feelings of Jealousy
Parents of children with autism know all too well the significant demands the diagnosis places on their time and resources. It can be challenging to carve out a space in the schedule for family time. Siblings of children with autism may become a little jealous of the attention their brother or sister is receiving, even when they know the reason for it. Parents can address these issues by setting aside some time each day for one-on-one time with the siblings.
Siblings Often Display Protectiveness and Devotion
When both siblings are attending the same school, the differences in the child with autism will become apparent to classmates and friends. Siblings will often show remarkable devotion to their brother or sister, jumping to his or her defense in the face of bullies. However, they may feel somewhat conflicted when doing so. Parents can encourage siblings to talk about problems at school to help them work through these issues.
The therapists of The Behavior Exchange strive to empower families through parent training classes. These classes will help you learn how to arrange an optimum home environment and facilitate healthy, positive relationships with siblings and other family members. Parents are invited to call our Plano location at (972) 312-8733 to learn more .