Raising a child with autism involves special challenges for families. Parents must devote a significant portion of their time to addressing the needs of the child with autism. Often, this has a detrimental effect on the relationship between the child with autism and his or her siblings. Siblings can also be adversely affected by the child's autism-related behavior. When your family meets with an autism specialist , you may wish to discuss ways of strengthening sibling bonds.
Identifying Stressors for Siblings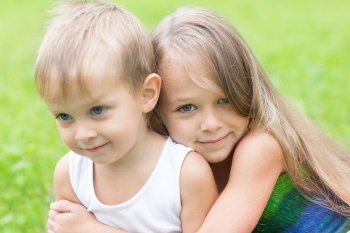 Each of your children is unique. However, siblings of children with autism do share some common stressors. Many siblings experience anxiety about their parents' stress related to caregiving. Some siblings may try to become perfectionists in an attempt to compensate for the child's deficits. It's also common for siblings to feel embarrassment about autism issues, particularly when they are around their friends. They may be jealous about the amount of attention the child is getting and they may become frustrated over failed attempts to interact with the child.
Helping Siblings Understand Autism
One way to ease siblings' stress and promote family harmony is to help them better understand autism. Use age-appropriate language to explain autism-related challenges. For very young children, you might say, "Billy has trouble speaking." Increase the sophistication of the discussion in accordance with the sibling's age. Expect to have frequent discussions about autism as the siblings grow older.
Teaching Skills for Interactions
Fostering strong relationships often begins with teaching siblings how to interact with the child with autism. Siblings may wish to participate in an autism therapy session. Parents can also help siblings learn how to capture the attention of the child, provide simple directions, and use positive reinforcement for appropriate responses.
The Behavior Exchange encourages a family centered approach to addressing the challenges associated with autism. We offer training for parents and we encourage siblings to participate in our program. To inquire about our behavior classes for children with autism, call our office near Dallas at (214) 556-3947.