Model Behavior For Your Other Children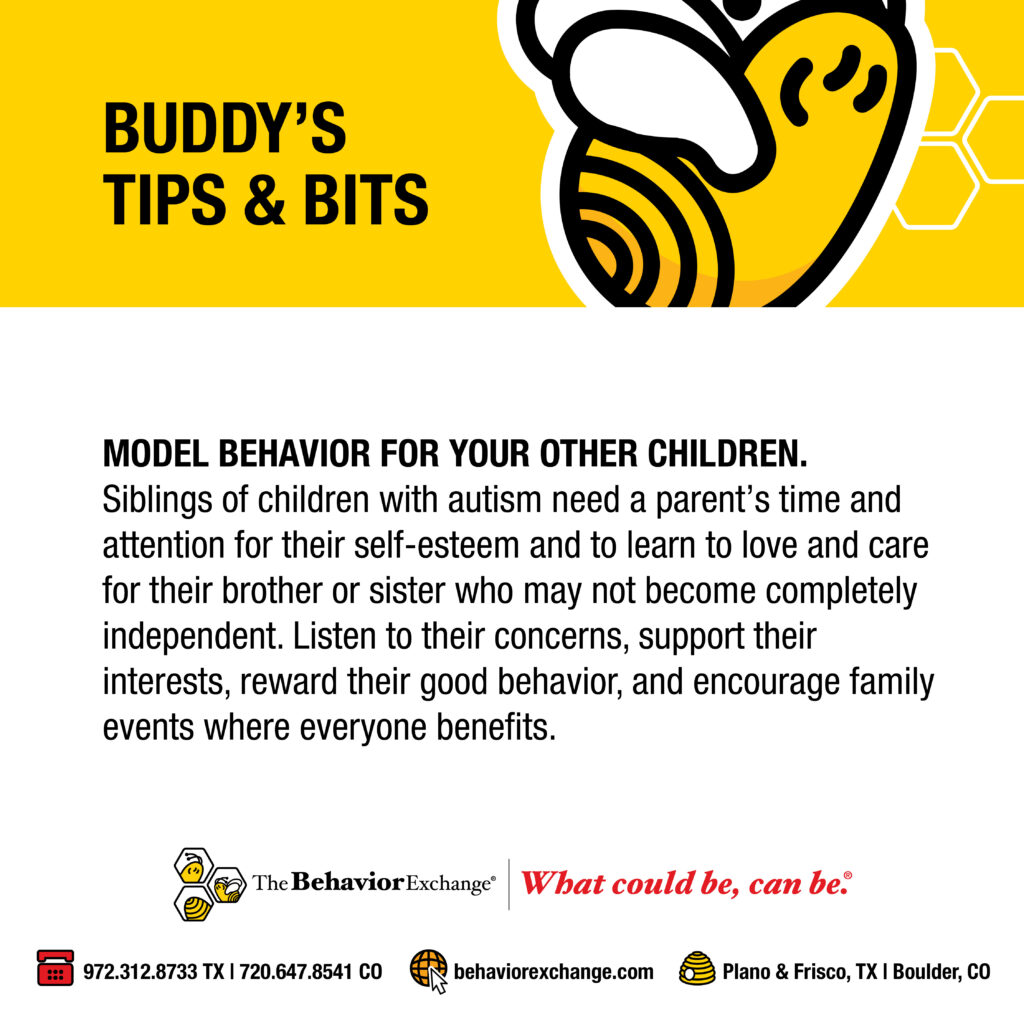 Siblings of children with autism need a parent's time and attention for their self-esteem and to learn to love and care for their brother or sister who may not become completely independent. Listen to their concerns, support their interests, reward their good behavior, and encourage family events where everyone benefits.
The Behavior Exchange is a Behavior Health Center of Excellence® and an in-network provider.