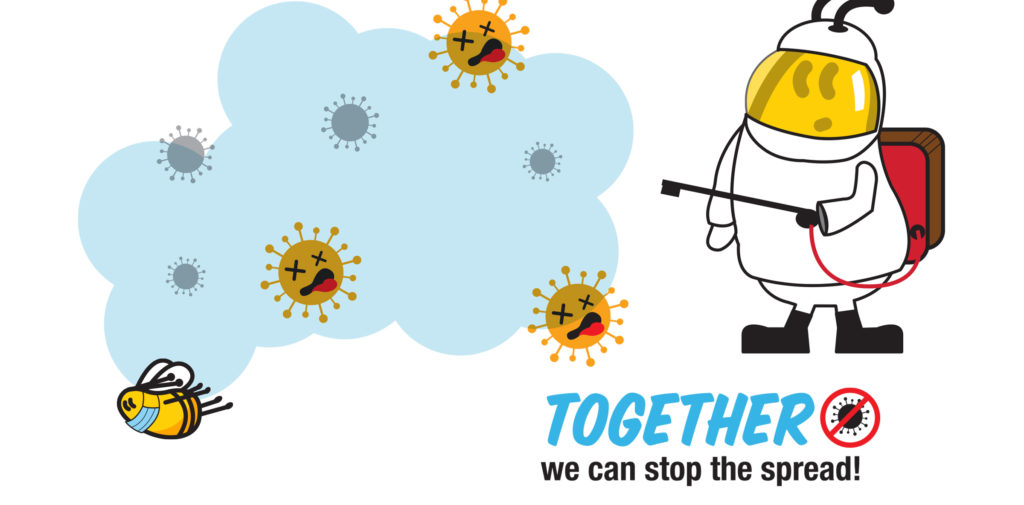 We're following Covid-19 guidelines to a b!
Health and safety have always been part of our core values. With the Covid-19 pandemic, we're more committed than ever to create welcoming and safe learning environments for children and their families.
Here are the extra steps we're taking in accordance with all CDC, state, and local guidelines to keep our hives buzzing and working for you during these challenging times:
We've ramped up our Telehealth capabilities. Telehealth has been a lifeline for many families and continues to offer an alternative to in-person therapy. Most insurance companies also cover it.
We're masked up. Underneath you'll find smiling faces ready to help you achieve a brighter future for your child and family.
We monitor staff temperatures daily and require testing after having symptoms. We also encourage our team members to stay home if they don't feel well in any way and follow contact tracing protocols.
We're cleaning, cleaning, and cleaning. All surfaces are cleaned between therapy sessions and restrooms are attended to throughout the day.
We're keeping child-to-therapist ratios small. We're a great alternative to school this fall. Many school districts consider ABA therapy an excused absence.