Meet our Executive Director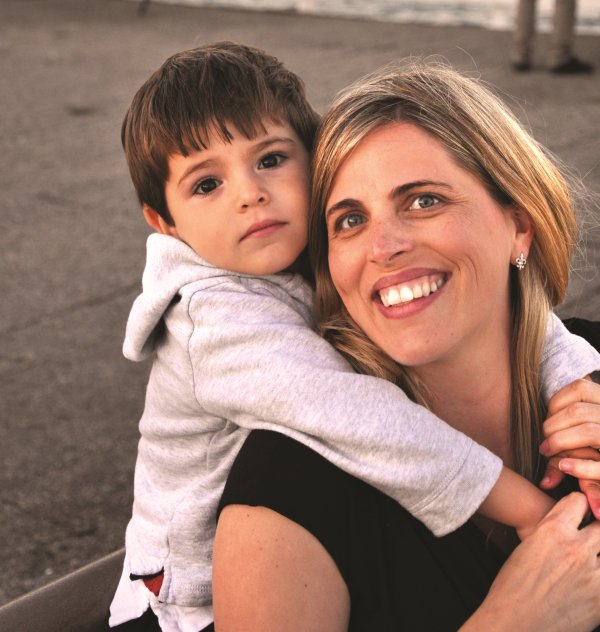 Tammy Cline-Soza
M.S., Board Certified Behavior Analyst (BCBA)
For Tammy, it all became clear while working as a student therapist in the North Texas Autism Project (NTAP) nearly 15 years ago. Under the direction of Dr. Shahla Ala'i-Rosales, she went into homes of families with children with autism and provided one-on-one behavior therapy. She was struck by how many families needed help and how few resources there were to help. She had found her life's work and quickly declared her undergraduate major in Behavior Analysis.
As an undergraduate, Tammy was extensively involved in many University projects as well as in the community. Tammy worked with an after-school program designed for at-risk children and implemented a Precision Teaching curriculum with the help of her mentor Dr. Jesus Rosales-Ruiz. Tammy was the Academic Coordinator and also taught at-risk youth how to train dogs as a way to teach them about behavior, help them develop a skill, and ultimately, help the dogs they work with through ORCA. She also spent time in Florida, teaching undergraduate students and working with at-risk school age children and also earned a certificate in Positive Behavior Support.
Tammy has diverse experience applying her knowledge and often volunteers her time to help others in need. She is an animal lover and uses behavioral techniques to train animals such as Forest, a penguin that she trained on a volunteer trip to South Africa. She has helped clean and rehabilitate penguins and other coastal birds effected by oil spills. She also volunteered in the West Indies to teach children how to read and write.
As a result of her enthusiasm and participation in so many programs and her knowledge of Applied Behavior Analysis (ABA), Tammy pursued her education and gained valuable experience as a graduate student in Behavior Analysis. Tammy has become a valued resource for many organizations in North Texas, including the Autism Society of Collin County, Autism Society of Dallas, Easter Seals Autism Board, University of North Texas' Autism Task Force, ARC of Dallas, Life Path, Metrocare, Highland Park ISD, and many other school districts and private agencies. She has also presented at ABA conferences, the University of North Texas, the Autism Society of Collin County, the Autism Society of Dallas and at many other events and for organizations throughout the Metroplex.
In 2008, Tammy was honored to win the Angel Award from the Autism Society of Collin County, an organization she strongly supports for the great work it does to support, educate and advocate for the local community.
After many years in the field — working, learning, volunteering and collaborating — Tammy officially expanded her private practice and founded The Behavior Exchange, Inc. in 2004. Today, it has grown and offers an array of unique and family focused services for the ever-growing number of North Texas families in need. Her contributions to the local community have been great, but are just the beginning.