Therapists & Staff
Meet the rest of the family
Adam
Adam is very passionate and committed to helping children with special needs reach their full potential. Adam has a Masters in Education specializing in Applied Behavior Analysis and many years of experience. As a key member of the Leadership Team at The Behavior Exchange, Adam continues to improve the services and skill level of all staff at The Behavior Exchange and serves as an excellent role model, both personally, professionally and clinically. His family-focused approach and child-centered ideals make him an ideal partner for the families we serve and the staff that give 110% each day to provide the highest quality intervention services. When Adam is not at work, he enjoys being a talented musician, avid athlete, traveling and spending quality time with family and friends.
---
Buddy The Bee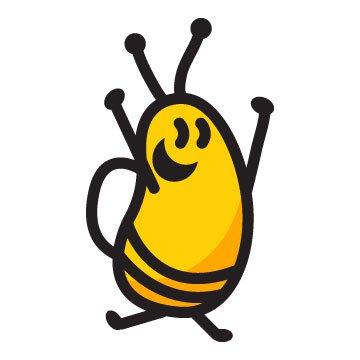 Mascot, Inspirational Guru
Say hello to Buddy. He's the mascot here at The Behavior Exchange. But he's much more than that. He's our inspiration.
As you can see, Buddy loves to have his picture taken. His smiling face is on every page of the website. We wouldn't have it any other way! Who would have thought that when Buddy was a youngster, he was withdrawn, difficult and misunderstood?
His story begins in a busy hive in Dallas, Texas. Buddy was born into a family with lots of brothers and sisters and cousins and family friends buzzing around. Unfortunately, he didn't want any part of it. He was slow to learn and even had problems controlling his stinger. He was a challenge, and his mom and dad knew they needed help.
They searched high and low, moving from place to place looking for answers. They finally landed on The Behavior Exchange. And it was sweet.
At The Behavior Exchange, Buddy's parents found support, understanding and real solutions based on Applied Behavior Analysis that would bring out the best in Buddy and in them.
It wasn't easy, and it took time. But before they knew it, Buddy was flourishing. He learned he could be artistic, athletic, happy, musical, and so much more. He could be the best bee he could. Just what his family had always dreamed for him.
If you'd like to discover what your child could be, we hope you'll contact us. Buddy would love to meet you!