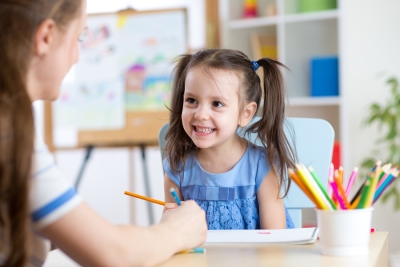 Are you interested in enrolling your child in a summer program that will help him or her with autism symptoms? The Behavior Exchange offers several summer programs led by Applied Behavior Analysis (ABA) therapists that help children with autism develop and improve their skills.
The Behavior Exchange Early Start program (B.E.E.S.) helps your child develop academic and social skills that will allow him or her excel in school. B.E.E.S. is a great option for children of pre-school or kindergarten age who are showing signs of autism. The Behavior Exchange also offers summer social skills groups to provide older, school-aged children with the tools they need to develop their relationship skills and cooperate and interact with others. Finally, the Behavior Exchange offers one-on-one therapy in the summertime for children who find it difficult to participate in group sessions. As children progress in one-on-one therapy, they are integrated into an appropriate group program to continue their treatment.
Are you looking for an autism treatment center near Plano? Contact The Behavior Exchange at (888) 716-8084 to set up a consultation for your child so that he or she can benefit from our behavior therapy summer camps .