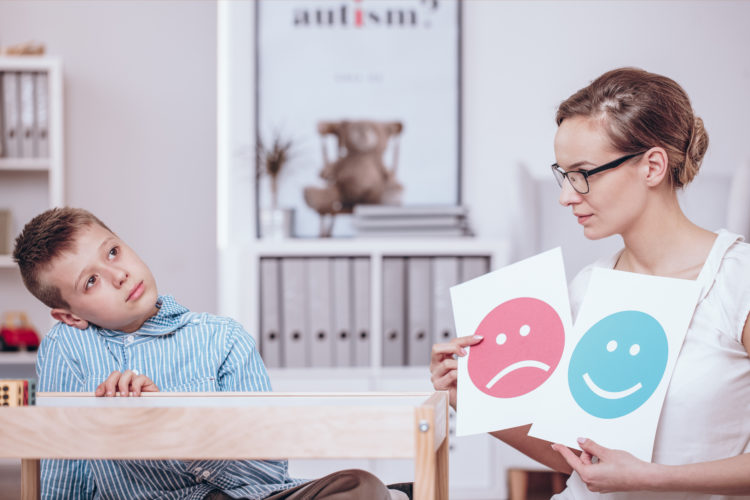 One of the potential symptoms of autism is difficulty recognizing the emotional cues of others. This can make social situations tricky for children with autism, and it creates difficulties with friendships. Talk to your child's ABA therapist about how you can help your child make progress with emotion recognition.  
One common strategy involves the use of picture cards. The child is shown one picture at a time depicting a face with a certain emotion. The therapist or parent can help the child learn the cues that indicate what the facial expression means. Beyond learning the differences between smiles and frowns, a child can learn that a furrowed brow means confusion, that one lifted eyebrow is a questioning look, and that biting the lower lip indicates nervousness. But picture cards with just facial expressions might not provide a complete explanation for the child. It's also helpful to match emotions to pictures of common scenarios, such as the happy face of a boy at a birthday party. 
The Behavior Exchange is a warm and welcoming autism treatment center in Plano that offers social skills groups to help kids with challenges like recognizing emotions. Call (888) 716-8084 to sign up your child!