Generally, a child may be diagnosed with autism as early as 18 months, although some of the signs of autism may be evident before this point. Receiving a diagnosis for your child as soon as possible is a crucial step toward getting him or her the services needed to facilitate the best possible outcome. When children with autism symptoms begin working with an ABA therapist at an early age, they have a better chance of reaching their full potential.
Language Development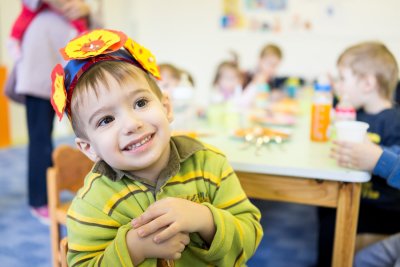 When children with autism receive early intervention services based on clinically proven therapy approaches such as ABA, they can acquire language skills they'll need to succeed in the classroom. Children with autism can experience varying degrees of speech and language impairment. For children who are nonverbal, an ABA therapist might first focus on teaching nonverbal methods of communication to reduce frustration and set the stage for verbal communication. Other children might display repetitive or rigid language that appears out of context, while others may be able to discuss their area of interest at length, yet have trouble with two-way conversations. Early intervention gives children the opportunity to improve their expressive and receptive language skills before they enter the classroom.
Social Interactions
The preschool years are a crucial time for children's social development. Preschool not only provides academic preparation for kindergarten; it also teaches children to work cooperatively with others, share, take turns, and resolve conflicts peacefully. Many children with autism struggle with social interactions. Some may also have difficulty regulating their emotions and responding appropriately to their environment, which may sometimes result in meltdowns and other undesirable behaviors. Early intervention with ABA therapy gives these children the tools they need to modify their behavior, both in and out of the classroom.
Before your child heads off to school, consider enrolling him or her in The Behavior Exchange Early-Start (B.E.E.S.) Program. In our classroom near the DFW area, your preschool-aged child will work with peers and ABA therapists to develop important skills for school. To find out more, call our ABA school at (888) 716-8084 or visit us on the Web.