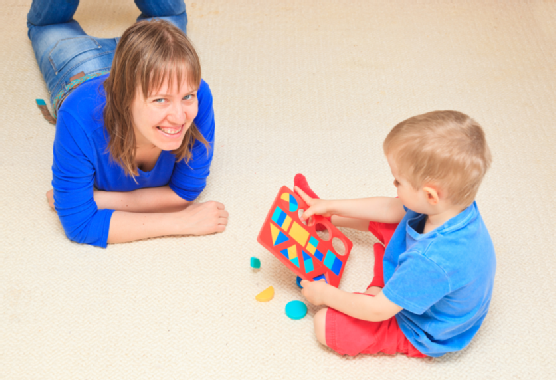 When a child is diagnosed with autism or another neurodevelopmental disorder, he ideally receives programs and supports that are customized to meet his unique needs. This program often includes group sessions, family sessions, and one-on-one training. One-on-one training is particularly critical because no two children are alike; the specialist can work directly with each child to address various behaviors and other issues. Especially in the beginning, one-on-one therapy is critical in teaching the fundamental skills that are lacking.  Only once these fundamentals are solidly trained can the child begin building on a strong foundation and make life-changing progress.
For example, a group of children with Asperger's syndrome might work together to improve their understanding of body language and subtle social cues as it pertains to conversation skills and in a variety of contexts. Meanwhile, a child who struggles with the comprehension of idioms might work with a therapist one-on-one to improve his or her interpretation of abstract language.
At The Behavior Exchange of Dallas, we offer children individualized programs based on their unique needs , with a mix of group sessions, one-on-one sessions, and parent training. Learn more about our approach and behavior classes by giving us a call at (888) 716-8084.
Written By Tammy Cline-Soza, MS, BCBA