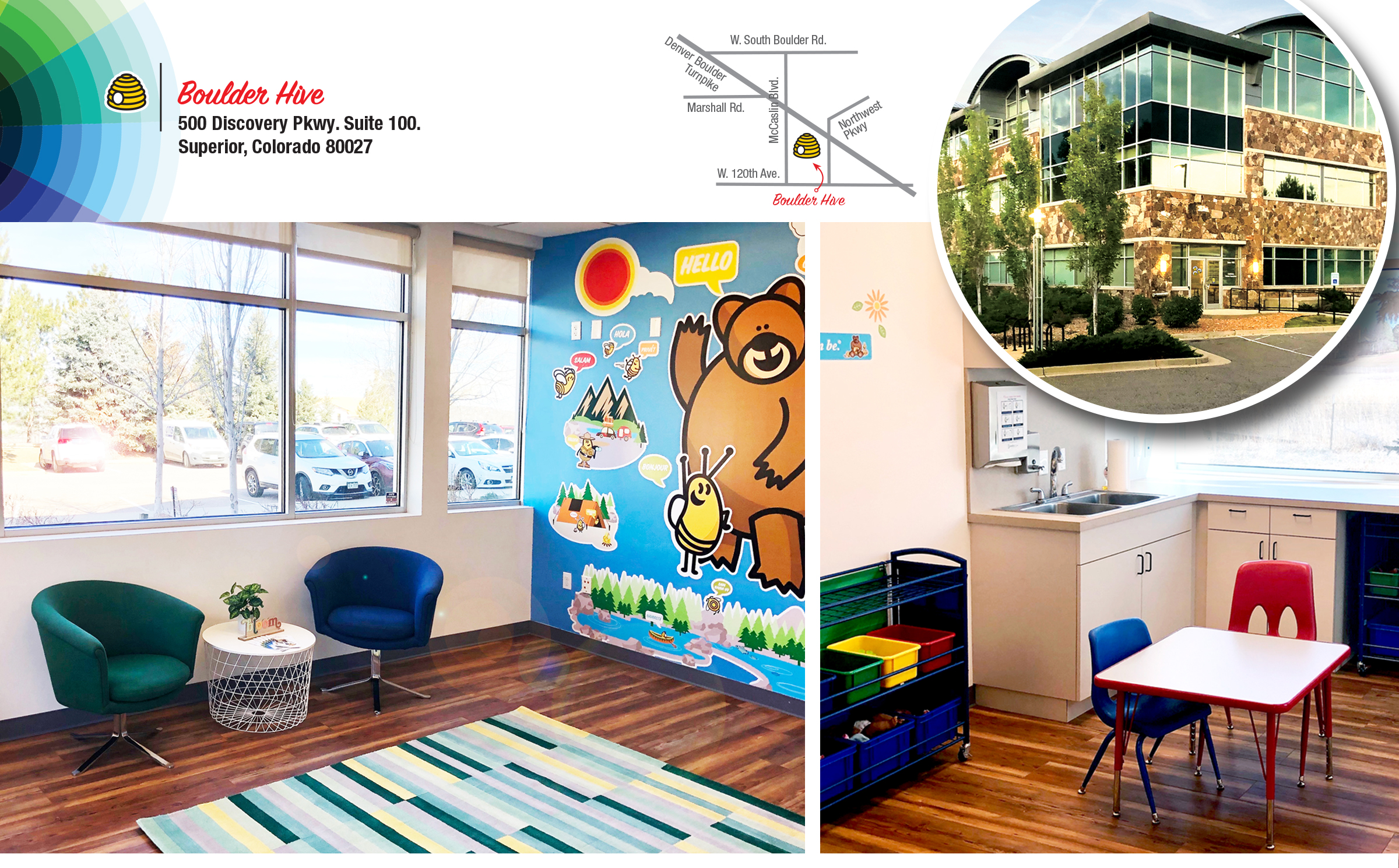 We're so excited to be serving Front Range families with both in-person and Telehealth ABA therapy. Call 720.647.8541 today to learn how we can help your child and family reach their full potential.
To get a jumpstart on the enrollment process, complete this form and we'll call you!
Safety is our top priority.
As a Behavioral Health Center of Excellence®, we take your health and safety very seriously. Be assured we're following all CDC, state, and local guidance to keep our beautiful new hive a safe place for all who visit.
If you're worried about sending your child back to school this fall, we offer a great alternative to the unknowns that lie ahead. Schools often excuse children to attend ABA therapy during school hours. Our smaller setting can make a big difference during the pandemic, and you can rest easy knowing you made the best choice for your child.
We help children of all ages and abilities.
Our ABA therapy services are available in-person and through Telehealth when necessary. We customize all of our therapy programs to meet the unique needs of each child, and our original curriculum makes learning fun and effective. You can explore our services, using the orange Our Services tab at the top of this page. (Please note: Out of an abundance of caution, enrollment for in-person Social Skills Groups is limited and Summer Camp will resume next summer.)
Yes, we're an in-network provider!
Most insurance covers ABA therapy services, including Telehealth. We're already in-network with United Healthcare, Cigna, and Colorado Medicaid, and working to partner with additional insurers. If you need a quote of benefits, just ask! Did you know Colorado Medicaid covers ABA therapy? A number of diagnoses are acceptable, including developmental delays and autism.
The Behavior Exchange is taking ABA therapy to new heights in Colorado. Call 720.647.8541 to schedule a tour and meet-and-greet today!
Don't wait. Early intervention is key!

Now Open!
Hours of Operation:
8:30- 5:50 pm Monday- Friday.
Phone:
720.647.8541
Boulder Hive - Denver Metro:
500 Discovery Parkway, Suite 100 Superior, CO. 80027
[gravityform id="1" title="true" description="true"]