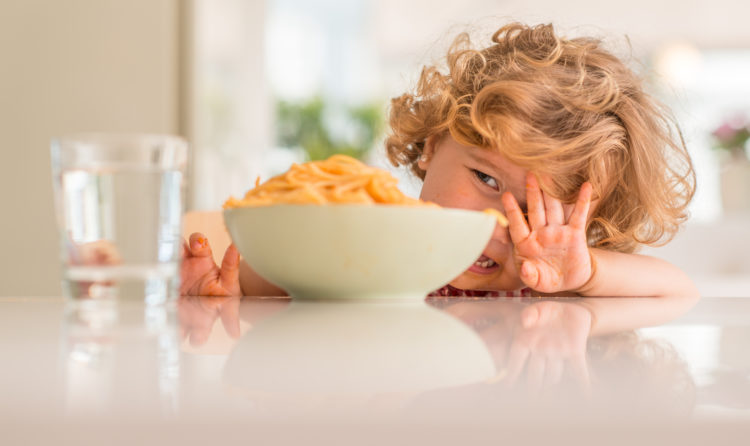 For children with autism and their families, mealtime can often be a struggle. If your child is having difficulties at meals, be sure to discuss the issue with his or her ABA therapist or to ask for advice during a parent training session. These strategies may also be helpful.  
Determine if There Are Any Underlying Medical Conditions 
Sometimes, children with autism have other medical issues that can interfere with their eating habits. These problems can range from cavities to digestive discomfort and acid reflux. Your child's physician may screen for these conditions if mealtime is a challenge. If your child is having any of these issues, then addressing them could be the solution.  
Develop a Routine Before Mealtime 
There are many potential triggers for anxiety during mealtime, including the introduction of new foods, bright lights, and loud noises. In some cases, mealtime behavior issues are tied to these stressors. Creating a pre-mealtime routine that helps your child feel calm and confident can help. In some cases, simply sitting together for a short session of deep breathing can be helpful. Your ABA therapist can offer other suggestions for routines that can create a sense of calm before you sit down for a meal. Your child may take comfort in the routine itself and feel calmer when it's time to eat.   
Eat Meals as a Family 
Eating as a family can easily fall by the wayside with busy schedules and a long list of demands, but doing so can be invaluable for your child with autism. When you all sit together and eat at the same time, it shows your child that mealtime is a normal activity for everyone to take part in. Likewise, your child will be more inclined to try different foods after watching you eat them.  
At The Behavior Exchange, our ABA therapists can help you turn mealtime into a positive experience for your family through group therapy, one-on-one sessions, parent training, and much more. Get answers to your questions about our services by calling our autism treatment center in Plano at (888) 716-8084.