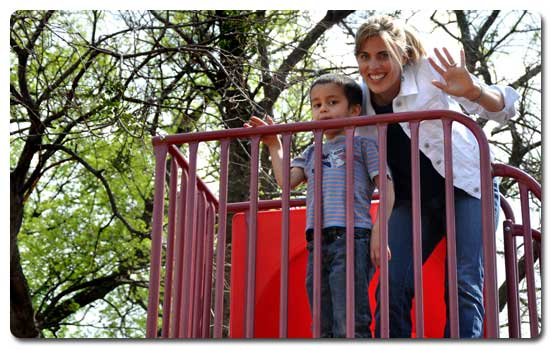 Social interaction is enormously beneficial to children with autism and behavioral disorders. Although engaging with their community doesn't always come naturally to children with autism spectrum disorders, there are many things you can do to help your child enjoy healthy social interactions. If behavioral disorders and autism are impacting your child's ability to interact, here are some steps you can take:
Create Opportunities
Did you ever consider how much of your day you spend actually interacting with other people in the community? Everything from grocery shopping to ordering at a restaurant offers a chance to engage with another person. Get your child to take advantage of these opportunities as much as possible. Let him or her place food orders in a restaurant and pay the cashier at the grocery store. Every successful interaction your child has boosts self-esteem and makes the next such encounter easier.
Join Social Groups
If your child has an autism spectrum disorder or behavior problem, it's important to encourage them to socialize with their peers. Joining a social group for children with autism, for instance, gives kids a chance to see others with the same condition and practice basic social skills. Be sure to provide opportunities to interact with peers both with similar disorders and without, so your child develops the skills to cope with a range of personality types.  Over time, you can begin playdates with a familiar peer and have frequent visits.  As the two children are successful over time, begin a 1:1 playdate with a different peer.  Once those interactions are successful, you can begin having your own playgroup with all three!
Use Computers
Interpreting facial expressions and voice tones can be challenging for children with autism or behavioral disorders. There are computer programs that can help them learn to process these signals and associate the correct emotions with them. This kind of practice makes social interaction easier and increases confidence about engaging other people.
Social skills are something we focus on in-depth at The Behavior Exchange. We help the families who come to us develop strategies for increasing social interaction, improving behavior, and finding new ways of learning using applied behavior analysis. We offer fun and effective social skills groups .  Find out how we can help your family deal with autism and behavioral disorders by calling us today at (888) 716-8084.
Written By Tammy Cline-Soza, MS, BCBA