Most parents would probably agree that keeping their children safe is of the utmost concern. For parents of children with autism , however, safety is particularly important. Children with autism can sometimes wander off unsupervised. Elopement is more common than you might think and it can be potentially dangerous for a child who has language deficits. Keep reading to learn more about elopement and how you can prevent it.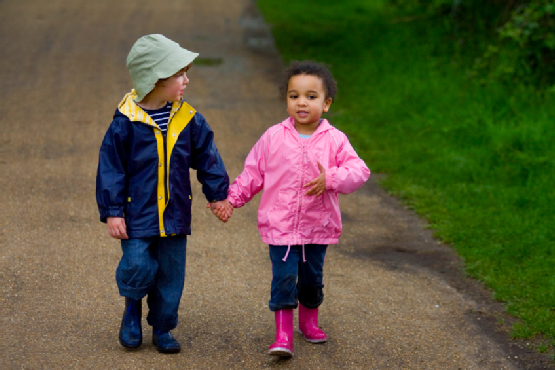 Prevalence of Elopement
A  study funded by Autism Speaks  was published in the  Pediatrics  journal in 2012.  According to the researchers, almost half of all children with autism will wander off at some point. The researchers noted that wandering does not occur because of inattention on the part of the parents; rather, the children wandered off because they wanted to explore a particular interest or because they needed to avoid certain stimuli.
Underlying Issues of Elopement
Many children with autism have difficulty communicating their needs and wants, and some of them are entirely nonverbal. These language issues can compound the problems of elopement. A child may have trouble telling the supervising adult that he or she needs to find a bathroom, for example. Instead, the child may wander off by himself and become lost.
Potential Dangers of Wandering
Children who wander off may find themselves in potentially dangerous situations. In the study published in  Pediatrics , the researchers found that 65 percent of those individuals nearly became involved in traffic accidents and 24 percent survived a near-drowning.
Prevention Measures for Elopement
Implementing safety measures can reduce the risk of wandering for children with autism. Parents may consider enrolling their kids in swimming lessons; however, it's still critical to supervise children near the pool at all times. Parents can also install a high fence with a locked gate around pools at home. Other safety measures include installing an alarm system at home, installing deadbolt locks that require a key, and placing a fence around the yard. The Behavior Exchange can help your child learn how to provide their name, contact information of parents, ect. in the event that they wander off. Also, parents are encouraged to purchase medical alert bracelets with the child's emergency contact information so that a child can easily be identified if they do wander.
The caring autism specialists at The Behavior Exchange use evidence-based applied behavior analysis (ABA) techniques. These techniques can help children with autism improve their interactions with others. For  more information , please call our Dallas location today at (972) 312-8733.
Written By Tammy Cline-Soza, MS, BCBA