Teach Functional Skills at Home.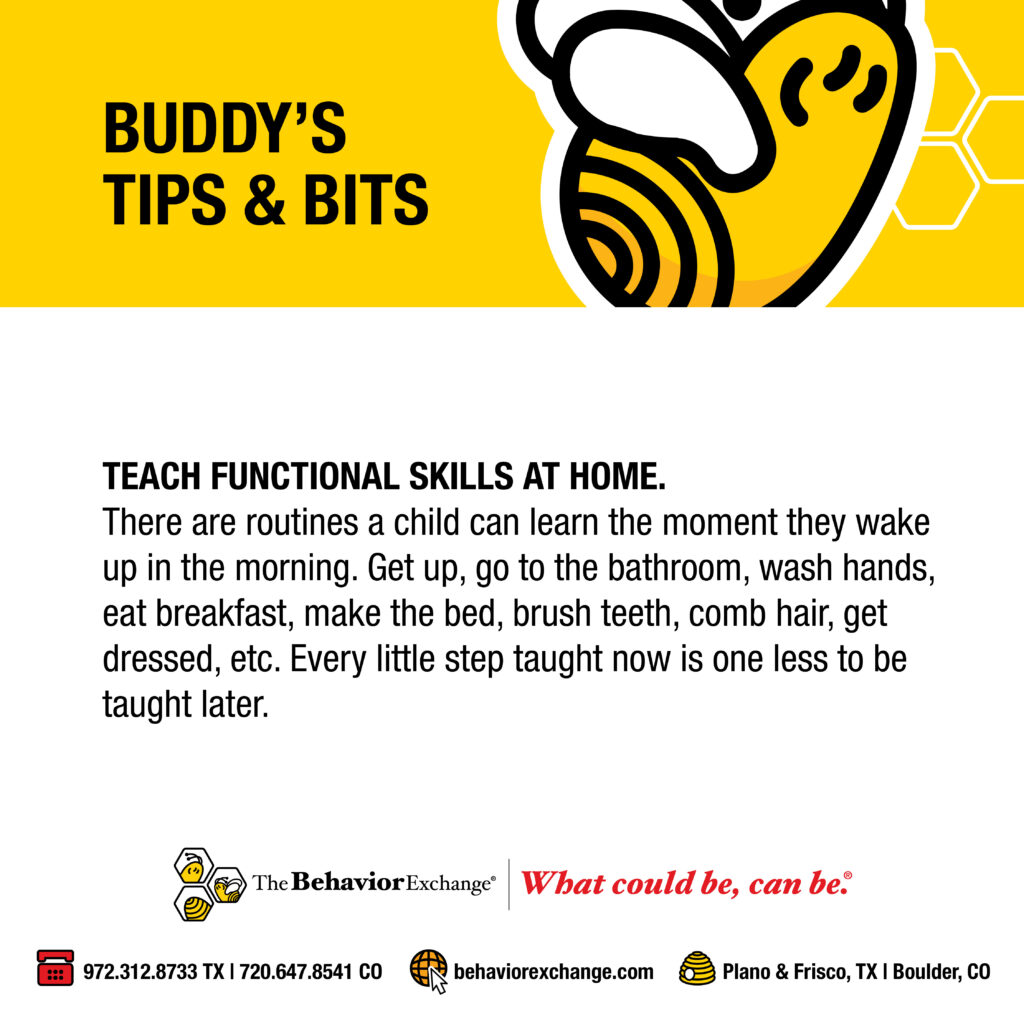 There are routines a child can learn the moment they wake up in the morning. Get up, go to the bathroom, wash hands, eat breakfast, make the bed, brush teeth, comb hair, get dressed, etc. Every little step taught now is one less to be taught later.
The Behavior Exchange is a Behavior Health Center of Excellence® and an in-network provider.