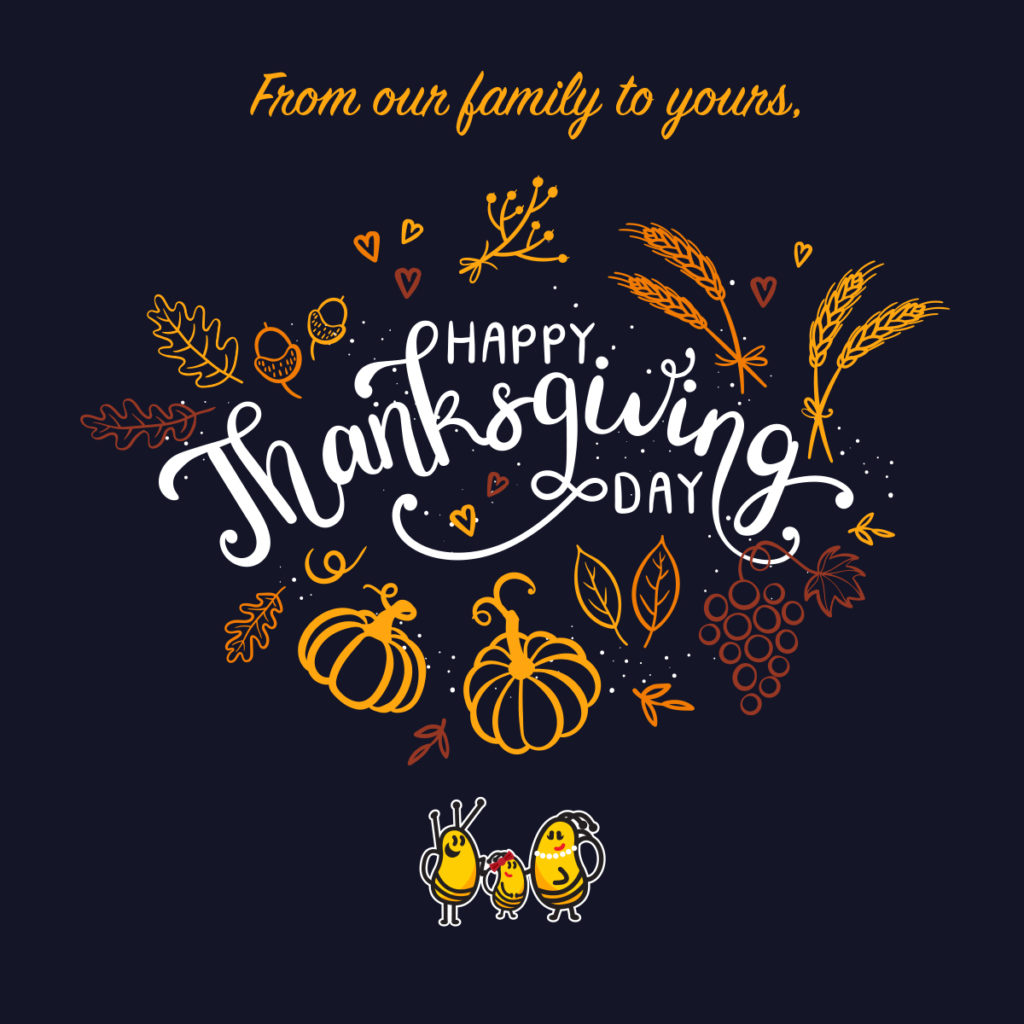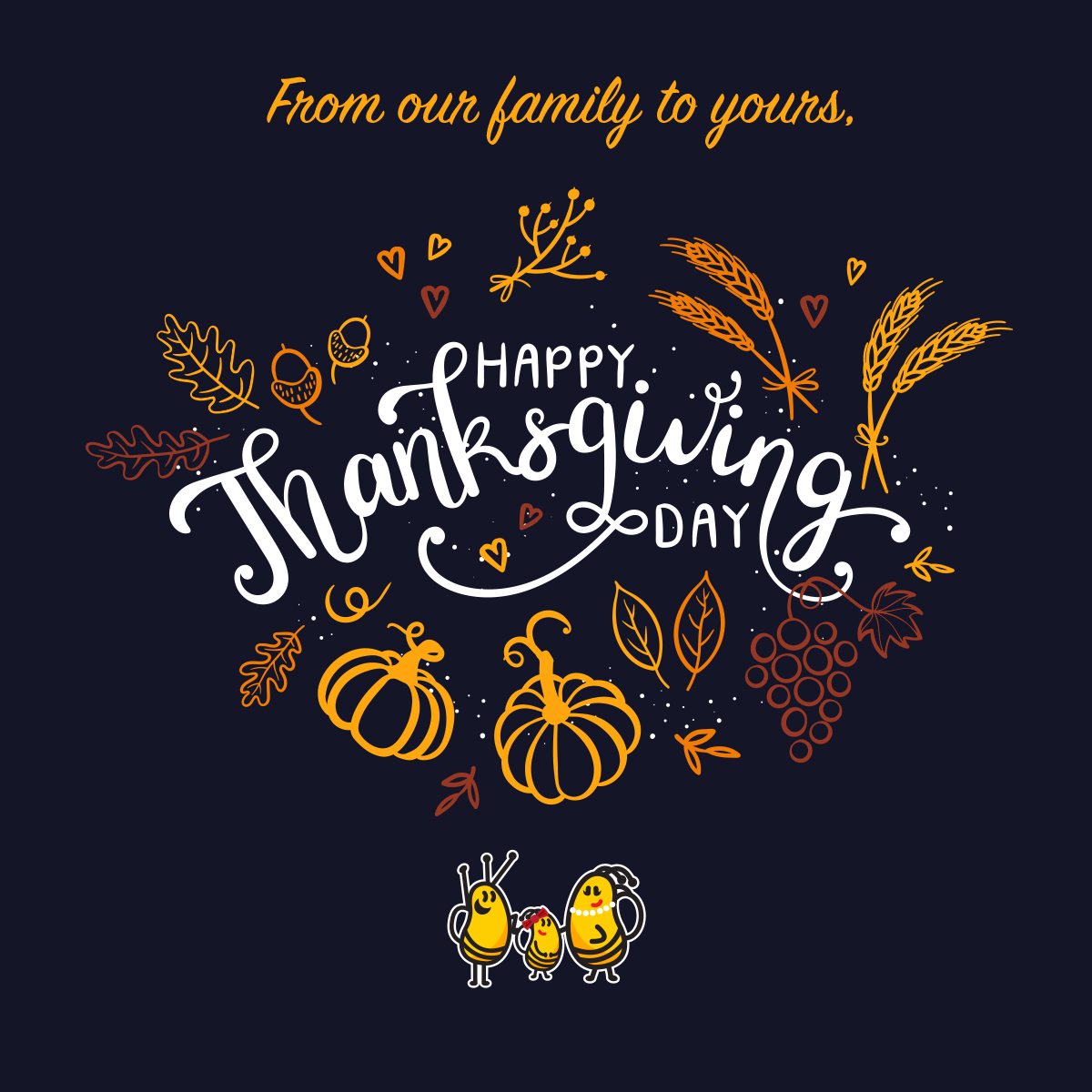 Dear Families,
Your support this year has meant so much to us here at The Behavior Exchange. Your trust and confidence in our mission gives us the strength to overcome any challenge.
Please know, that as we sit down to Thanksgiving dinner with our families, we'll be giving thanks for YOU and wishing you and yours all the best this holiday season and beyond.
Most importantly, we're looking forward to sharing better days and brighter futures with you.
From our family to yours,
Happy Thanksgiving!