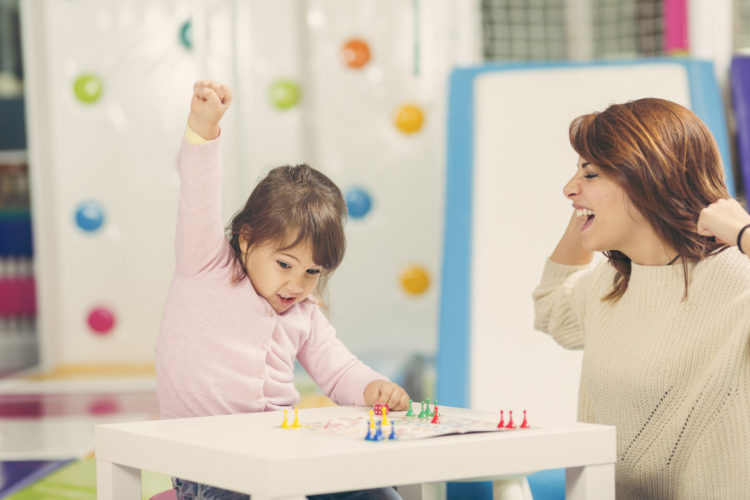 All children love to play and have fun. However, children with autism are often resistant to new things because of the change in routine. Some kids with autism may need some extra help to learn how to engage in appropriate play behaviors. If your child is having trouble with social skills and play behaviors, it's time to talk to an Applied Behavior Analysis (ABA) therapy provider. You can also try the following strategies. 
Keep a positive attitude. 
Presentation means a lot to kids. If parents present the idea that broccoli is a delicious food that everyone loves to eat, kids are more likely to give it a try. The same applies to other things, like new games. Be enthusiastic when you discuss the new game with your child. If you played the game when you were a child, you might talk about how much you enjoyed it and how thrilled you are to play it with your child. 
Honor your child's wishes. 
It's common for children to reject something the first time they encounter it. Keep your positive attitude even if your child doesn't want to play with the game at first. Just set the game aside without making a big fuss about it, and instead, do the activity that your child wants to do. Later, you can introduce the new game again. 
Choose a simple game. 
It's a good idea to have a chat with your child's ABA therapist before selecting a new game to introduce to your child. Some games may be too complex for children to play if they require multi-stage directions or complicated rules. Start with simple games before gradually moving on to more complex ones. 
The ABA therapists at The Behavior Exchange firmly believe that all children deserve to lead happy, productive lives despite the challenges of autism and other developmental disorders. Get your child the help he or she needs with our social skills group and one-on-one ABA therapy sessions. You can contact our ABA center in Plano and Frisco at 972.​312.​8733 to request more information.