Child development experts tend to agree that the sooner a child receives intervention for academic, social, or behavioral issues, the better the outcome is likely to be. Plus, by starting a therapy program early, a child is less likely to fall behind socially and academically. That's why we are pleased to offer The Behavior Exchange Early Start Program (B.E.E.S.), a school readiness and early childhood enrichment program.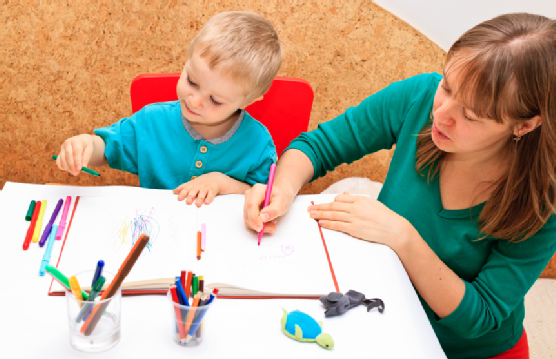 In this program, your child will learn how to interact appropriately with peers. In addition to social skills, our behavior therapists help children work on their communication abilities and language development. They learn key academic skills while working to improve their behavioral challenges. Other important B.E.E.S. skills include motor skills and behavioral improvements.
The Behavior Exchange offers a dynamic, enriching environment for children with autism, behavioral disorders , developmental delays, and similar challenges. Parents can learn more about our autism therapy programs by calling our location near Dallas at (972) 312-8733.