Meet Julia, the Muppet on the Spectrum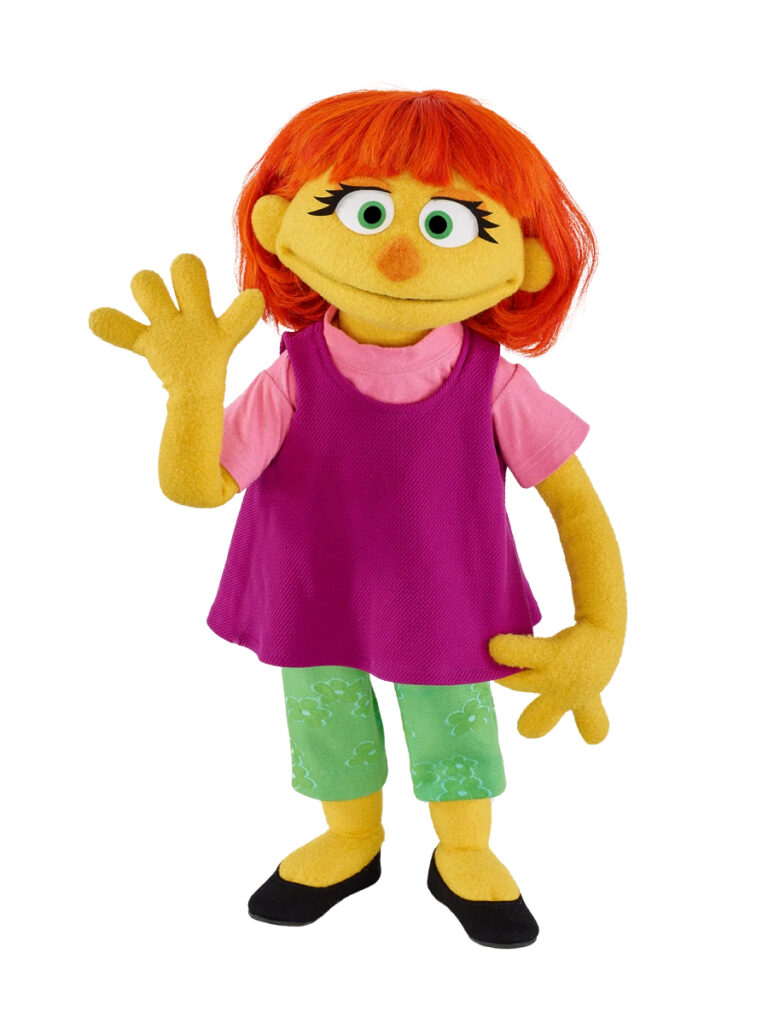 "Sesame Street" has become an iconic television experience for preschoolers since first airing in 1969. With an eclectic cast of human and Muppet characters, the show offers fun, educational content to help children academically as well as socially.
In 2015, "Sesame Street" introduced a character named Julia. One of the special things about Julia is that she's on the autism spectrum. She's become one of our favorite Muppets! She wasn't the first "Sesame Street" character that explored what it means to have a disability. There have been other great characters that have taught us what it's like to be blind, deaf, and in a wheelchair.
Julia joining the cast has brought much more awareness of the autistic population and is helping to cultivate greater understanding and acceptance of Autism Spectrum Disorder (ASD).
She's a good representation of children on the spectrum. But as we know, it's a spectrum. Many of our kids don't act like Julia and that's perfectly fine, too!
If you and your preschooler haven't met Julia, here are a few videos to get to know her better:
Meet Julia – Her first appearance on "Sesame Street"
Julia's Haircut – Julia practices getting her hair cut to prepare for the real thing
Fluffster Wears a Mask – Julia learns about wearing a mask to stay safe
Does your child struggle with these kinds of situations like Julia? The Behavior Exchange can help! Our accredited, caring and fun ABA therapy services help children learn the skills they need to reach their wonderfully full potential in life. Contact us today to learn more!
 
written by Amber C, BCBA
 
Additional Resources