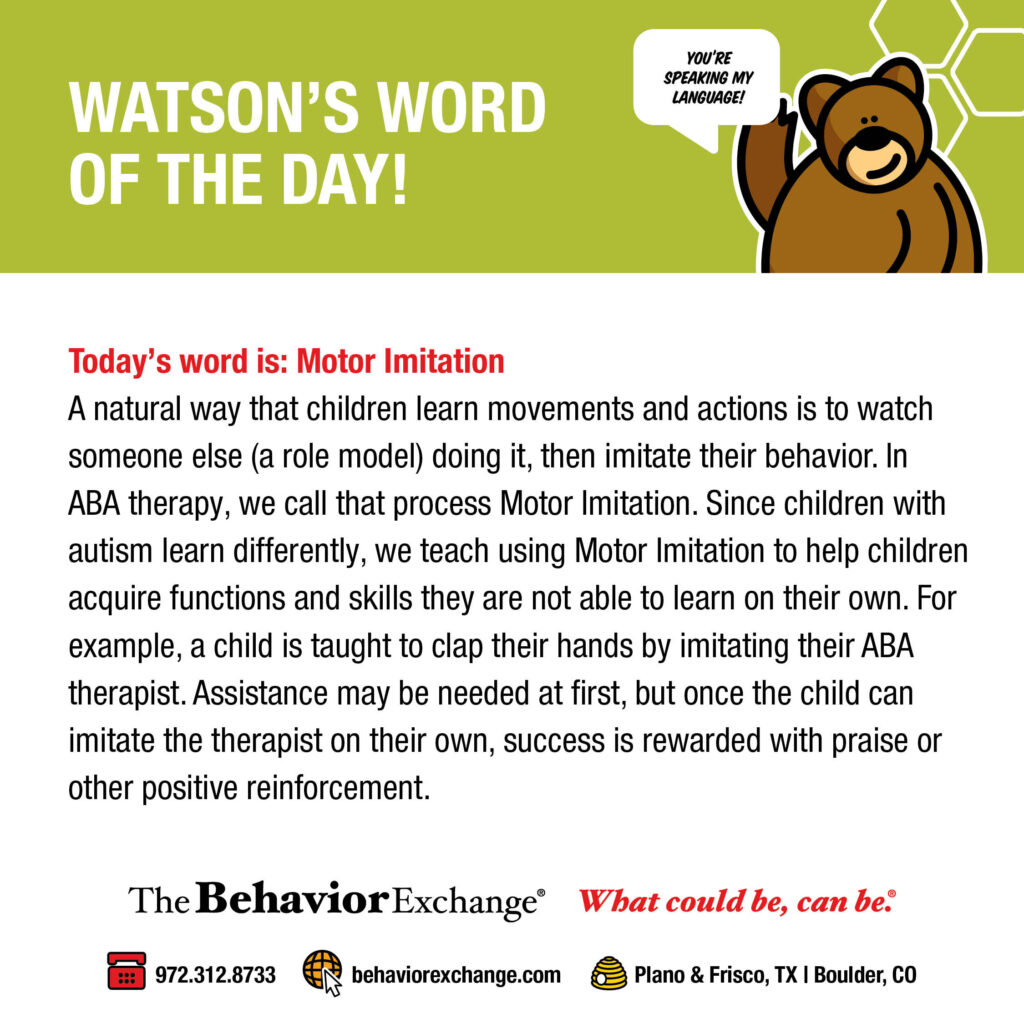 Today's word is: Motor Imitation
A natural way that children learn movements and actions is to watch someone else (a role model) doing it, then imitate their behavior. In ABA therapy, we call that process Motor Imitation. Since children with autism learn differently, we teach using this process to help children acquire functions and skills they are not able to learn on their own. For example, a child is taught to clap their hands by imitating their ABA therapist. Assistance may be needed at first, but once the child can imitate the therapist on their own, success is rewarded with praise or other positive reinforcement.
The Behavior Exchange is a Behavior Health Center of Excellence® and an in-network provider.