While there is no cure for autism, there are many strategies for improving the communication and social skills of kids with autism to help them become more functional in many different environments. Early intervention services will offer the most benefits, so it is helpful to know some of the earliest signs of autism to look out for. Below, you can see some of the behaviors that might alert you that your child is not developing normally as a toddler.
Age 1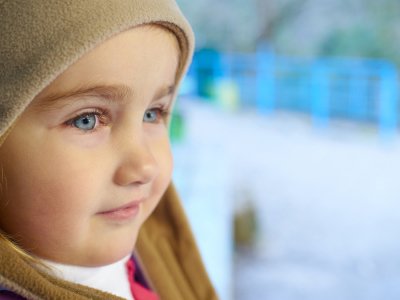 By age 1 , children are often eager to imitate those around them, and they will enjoy interacting with people that they know. There may be some uneasiness around strangers and fussiness when mom or dad leave the room, but typically 1 year olds will show enthusiasm for learning to walk, talk, and play. In children with autism, you might see a lack of interest in these activities as well as an absence of exclamations and first words like "no," "mama," and "dada."
Age 2
At 2 years, kids should be saying simple two-word phrases, point to named objects, and show excitement for spending time around other kids their age. Your child may avoid interaction with others or fail to reach key language milestones if he or she has an autism spectrum disorder.
Age 3
Children with autism are typically diagnosed between ages 3 and 6, as a lack of interest in social activities and slow language development become evident at these ages. By age 3, children should be able to express a wide range of emotions and show affection for frequent playmates or family members.
At The Behavior Exchange in Plano, you can explore resources to help you move toward an autism diagnosis in your child and seek treatment services that will help him or her succeed throughout life. Our Early-Start Program is designed just for young learners, and it offers a child to therapist ratio of 3:1 for detailed, personalized attention. To learn more, give us a call at (888) 716-8084.