The signs of autism can affect a child's academic progress. Children with autism may have a difficult time coping with the classroom environment, following the teacher's directions, and working cooperatively with their peers. When discussing autism with your child's school, it can be helpful to have a child advocate present. Consider visiting an ABA therapist who offers school consulting and advocacy services.
Understand Your Family's Rights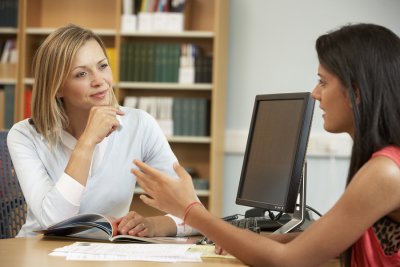 Before you can serve as an effective advocate for your child , it's important to understand what your family's rights. Under the Individuals with Disabilities Education Act (IDEA), every child is entitled to a free, appropriate public education (FAPE). This means that every public school is required to provide children with autism and other special needs with an Individualized Education Plan (IEP). As the parent, you have the right to approve your child's IEP—or not—and to request that changes be made when necessary.
Consult Your Child's ABA Therapist
Your child's IEP is designed to address his or her unique needs to allow them access to education. Before you can discuss your child's needs with the school staff, consult your child's ABA therapist to determine what those specific needs entail. The ABA therapist may accompany you to IEP meetings to ensure that IEP goals are measurable and actionable, and that they best serve your child's needs.
Take a Collaborative Approach
Parents and the ABA therapist can work in a collaborative, friendly manner with the school staff. Keep the focus of the meeting on your child. Explain precisely what autism means for your child and which areas he or she struggles with. Discuss how the school can help by implementing consistent behavior interventions, modifying the classroom as needed, and providing any other needed services.
The school advocacy program at The Behavior Exchange involves a wide range of services to help parents, school staff, and ABA therapists work collaboratively to better meet the needs of the child. In addition to offering autism therapy near Plano, our ABA specialists can provide advocacy services, IEP assistance, teacher training, and progress monitoring, among many other services. Contact our ABA therapy center at (888) 716-8084 and let us know how we can help your family.