Many individuals with autism have trouble handling unstructured periods of time. The use of a visual schedule can minimize anxiety and encourage smooth transitions between activities. With consistent use, a visual schedule may help children with autism increase their independence, reduce inappropriate behaviors, and transfer skills to a variety of settings.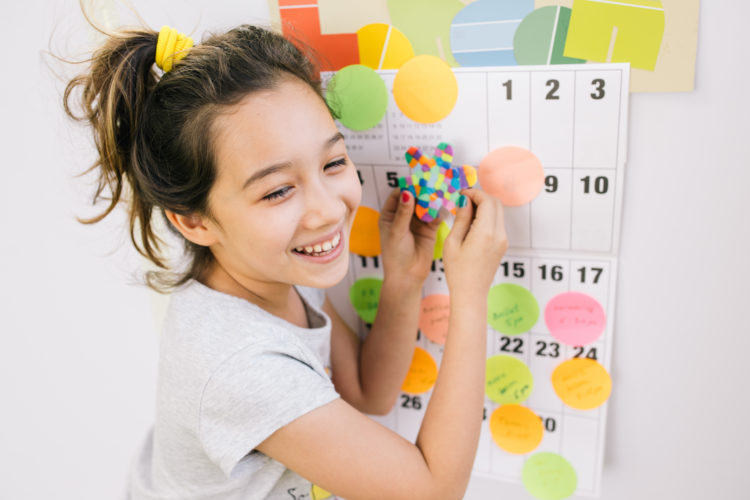 Understanding visual schedules 
A visual schedule is a list of activities with corresponding images. Some visual schedules are broad and include all the main activities that will happen during any given day. For example, these activities might include going to school and visiting grandma's house. Other visual schedules are focused on one specific activity or task. They depict all the steps necessary to complete that task. 
Using object schedules 
Children who have limited language skills may need to start with object schedules before moving on to visual representations. An object schedule uses actual objects to transition individuals from one activity to the next. For example, when it's time to play outdoors, the parent might hand the child a blue ball. This ball would be used to indicate that specific activity every single day. When it's time to eat lunch, the child might be handed a spoon.  
Transitioning to a printed visual schedule 
If your child started with an object schedule and the ABA therapist believes it's now time to transition to a printed visual schedule, your child will need to be taught to check the schedule. An object cue can be helpful. For example, if your child is showing signs of anxiety, you might hand over a pencil or a picture of a pencil, and guide your child to the schedule. 
Limiting the length of the schedule 
Some parents find that their kids feel overwhelmed if their visual schedules are too lengthy. If your child seems to have trouble with this, try using a schedule with just three to four items on it. Gradually, you can add more items as your child adjusts. 
Here at The Behavior Exchange, our behavior analysts understand the importance of consistency across different environments. We regularly hold parent training sessions to help families learn how to consistently apply ABA therapy techniques at home and out in the community. To inquire about our next available parent training session, call our ABA therapy center in Plano or Frisco at 888.716.8084.