Improving Lives of Children
Applied Behavior Analysis (ABA)

For nearly 20 years, The Behavior Exchange has helped children with autism spectrum disorders, behavioral issues, developmental delays, and other special needs reach their full potential. Our ABA therapists also work with teachers and parents to ensure they are using the proper ABA techniques needed to help children improve their behavior.
Early childhood development is critical for the success of every child, and research shows that ABA is most effective early on in a child's life. If your child has any type of special needs, they can benefit from ABA therapy now. To learn more about our ABA techniques and therapists, feel free to contact one of our hives or just stop by.
What is ABA and how does it help?
Applied Behavior Analysis focuses on the principles that explain the fundamentals of learning. Positive reinforcement has been shown to increase desired behavior, which in turn decreases problem behavior. The field of behavior analysis has spent decades creating techniques to increase positive behaviors and reduce negative ones. ABA is the use of these techniques and principles to dramatically change a child's behavior and quality of life for the better. Everything The Behavior Exchange does is based on applied behavior analysis.
We utilize ABA to improve certain behaviors, such as:
• Compliance
• Instruction Following
• Reading
• Language
• Sibling Relationships
• Age-Appropriate Play
• Social, Motor, and Self-Help Skills
In addition to working with children, we can teach parents and teachers how to use ABA intervention techniques with children to further improve behavior in real-life settings.
ABA Services
Our programs offer individualized, early-start therapy, and education programs for children of all abilities and ages. Whether a child has attention deficits, autism, language delays, behavioral issues, learning differences, or other special needs, our ABA therapists can help. All of our programs are personalized to fit each child's unique needs and can include one-on-one sessions, group therapy, or real-life training situations. Bring your child to The Behavior Exchange to see how we can improve your child's life – and yours.
---

On a Mission
How The Behavior Exchange Helps Change Lives
Bees are known for their persistence, and so is the staff at The Behavior Exchange. It can take a worker bee more than 4,000 visits to flowers to make one tablespoon of honey, but the results are sweet.
We're on a Similar Mission
We help produce outstanding results for children who have behavioral issues. No matter how much time and effort it takes to help a child reach their full potential, our staff is invested in achieving that goal. Our work is intensive, and with a child's family, school, and other professional help, we strive to improve their behavioral difficulties. It takes patience, focus, expertise, and time.
It's worth the effort when we see children who have a variety of behavioral and learning differences develop a love of learning. We're motivated to turn every family into a happy family, turn children into successfully individuals, help parents feel empowered, and increase the effectiveness of schools. 
---
Recognized for excellence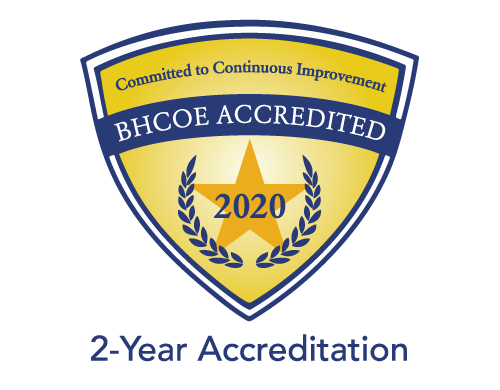 A BHCOE® Accredited Provider
In 2020, our hard work to bring meaningful change and hope to the lives of families we serve earned us a 2-year Behavioral Health Center of Excellence (BHCOE) reaccreditation. You can read more about it here.
BHCOE is an international accrediting body that brings organizational standards to ABA providers around the world. BHCOE accredited providers, like The Behavior Exchange, meet the highest standards of verified clinical quality, transparency, and accountability.
We're honored to receive this distinction and promise to continue to strive for excellence in everything we do.
---
We can make a difference!
Call us: 972.312.8733
Find us in Plano: 6105 Windcom Court, Ste. 400. Plano, TX 75093
In Frisco: 8501 Wade Blvd. Ste Building 12. Frisco, TX 75034
And in Superior, CO: 500 Discovery Parkway, Suite 100 Superior, CO 80027