Acknowledge your child's good behavior.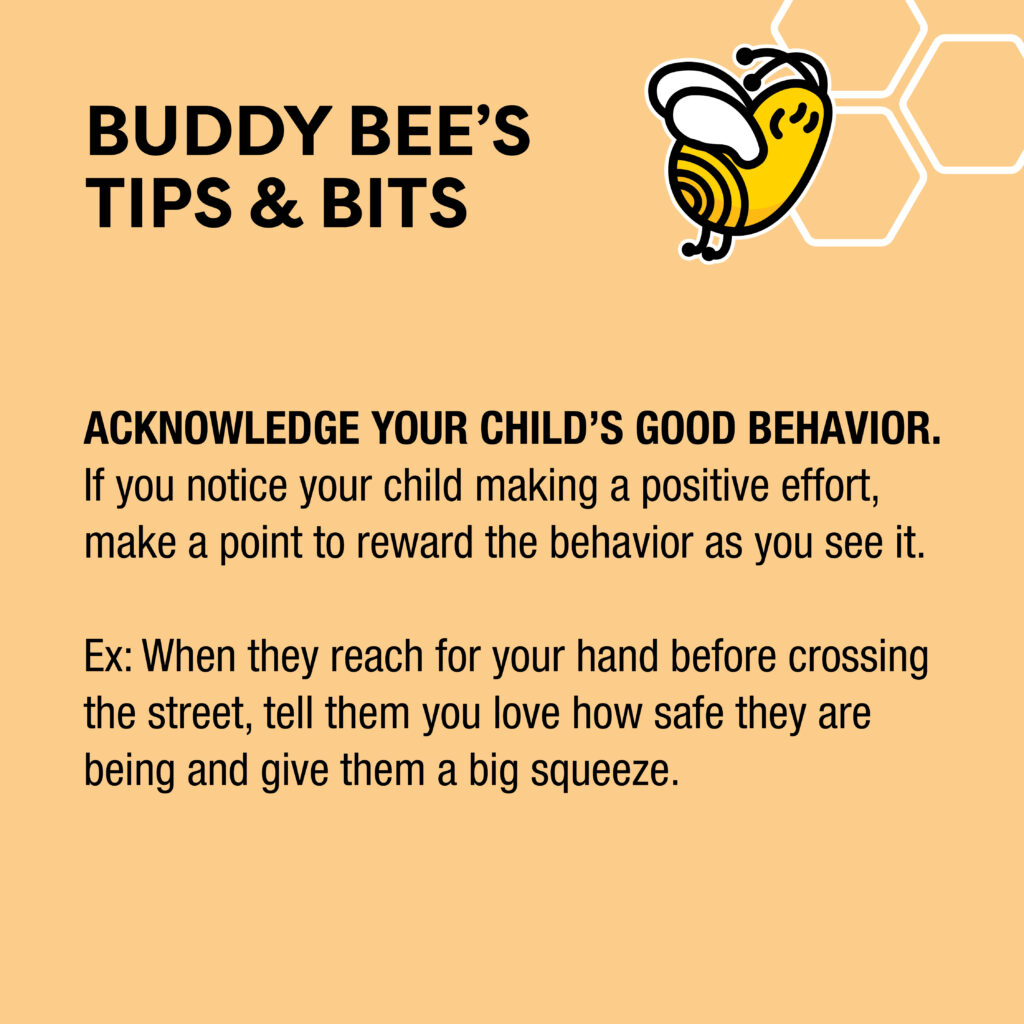 If you notice your child making a positive effort, make a point to reward the behavior as you see it.
Ex: When they reach for your hand before crossing the street, tell them you love how safe they are being and give them a big squeeze.