Insurance can be a bear to navigate when it comes to the life-changing treatment of Applied Behavior Analysis (ABA) therapy. It wasn't until last year that all 50 states finally had statutes on the books, requiring insurers to cover some level of treatment for autism spectrum disorders.
Still, there are many differences in coverage from state to state, insurer to insurer, and plan to plan as to what "some" means and "treatment" includes.
For a quick snapshot of each state's laws and links to the actual legislation, this site is a great place to start. For help with various insurers and plans, it's a matter of shopping around or contacting your current plan provider. Even then, it can be confusing and stressful for parents who just want straight answers so they can provide the best for their child.
Go to the Source for Expert Advice
The easiest, most direct way get the scoop on ABA therapy insurance coverage is to seek the guidance of a trusted ABA therapy provider. Here at The Behavior Exchange, we're an insurance advocate for clients. We work with insurance companies everyday and know how to maximize therapy benefits for families.
Below, we've compiled a list of our top 7 insurance tips for parents. Hopefully, these tips will provide answers you've been looking for or spark other important questions to ask. With the prevalence of autism tripling over the last 20 years, it's more important than ever children and families receive the ABA therapy and insurance support they need to reach their full potential in life.
Our Top 7 ABA Therapy Insurance Tips
1) Check your child's diagnosis report.
Most insurance companies require a standardized assessment conducted by an MD (medical doctor) or licensed psychologist. A school report is not enough. You'll need a comprehensive diagnostic report completed within the last two years of when you're seeking insurance coverage. If the cost is prohibitive, wait until you've reached your insurance out-of-pocket maximum for the year.
In addition, be sure your report includes the diagnosis code for autism spectrum disorder (F84.0). That's very important. You'll also need a recommendation for ABA therapy directly from your diagnosing physician to qualify for coverage
2) If your insurance excludes ABA therapy, you have options.
Many insurance plans include ABA therapy nowadays. However, if yours does not, consider talking to your employer about adding the benefit for next year. Another option is to purchase a child-only plan through a federal or state insurance marketplace or directly from most health insurance companies.
3) Don't forget about your out-of-pocket maximum.
Parents new to ABA therapy tend to concentrate on the copay or coinsurance that is due every visit. It's better to think about costs on an annual basis, because ABA therapy is intensive, meaning children often spend up to 40 hours a week in therapy. Once you meet your out-of-pocket maximum (the most you'll spend in a year on services), copays and coinsurance will no longer apply.
4) Insurance companies can limit the number of hours they cover.
Just because your insurance plan covers ABA therapy doesn't mean it will cover as many as hours of therapy as you want for your child. Most plans require prior authorization, which is the process of determining how many hours of therapy are medically necessary for your child. For example, insurance will only pay for 40 hours a week if they believe your child needs that level of care.
Your doctor and ABA therapy provider can provide you with recommendations on how many hours of therapy your child requires. But ultimately, the insurance company has it's own criteria for what is medically necessary. Sometimes they'll agree with the recommendations from your doctor and ABA therapy provider, and sometimes they won't. That's where an ABA therapy provider can advocate on your child's behalf.
5) Tell your ABA therapy provider IN ADVANCE about changes to your insurance.
You want to avoid any out-of-pocket costs that can add up quickly when you change insurance companies or plans. As we mentioned before, not all insurance providers have the same coverage and their requirements may differ. Proactively giving your ABA therapy provider a heads up can save you the headache of scrambling to gather information.
6) Allow your ABA therapy provider to coordinate with other service providers.
Working together with your child's school, speech therapist, and occupational therapist helps your ABA therapy provider demonstrate to your insurance company the medical necessity of ABA services for your child.
7) Participate in parent training.
Insurance companies want to see you involved in your child's ABA therapy. They actually require that you receive parent training in order to continue authorizing ABA therapy for your child. It's a great idea regardless, because parent training empowers you to help your child in real life situations at home and when you're out and about in the community.
We've Got You Covered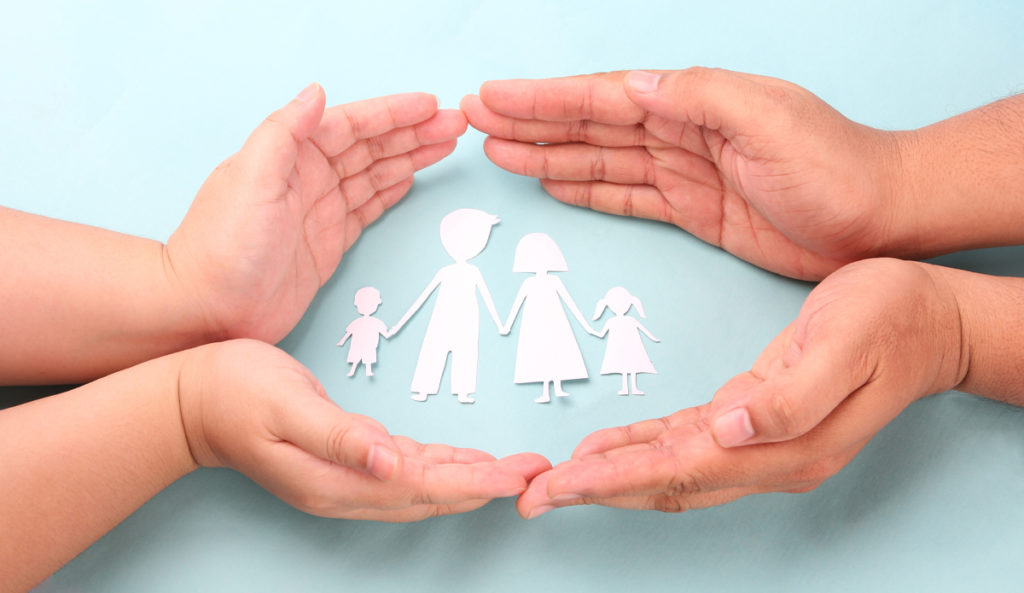 The Behavior Exchange is an in-network ABA therapy provider with most insurance companies in Texas and Colorado. The relationships we've built with insurers over our 20-year history have helped to maximize care and outcomes for clients.
For more information about our services or to request a quote of insurance benefits, contact us online or call 972.312.8733. We're happy to help with your questions from insurance to Telehealth ABA and everything in between. Thanks for reading!