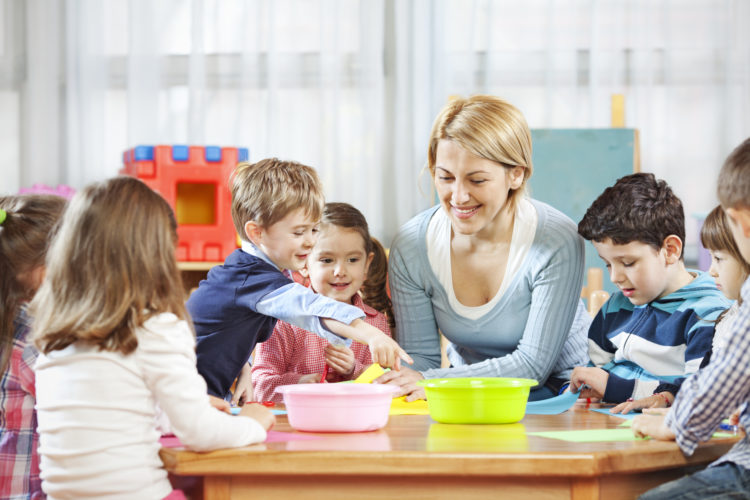 If your child is in the preschool age group and needs extra help getting ready for school, B.E.E.S. could be right for him or her! The Behavior Exchange Early Start program is built on the philosophy that all children deserve the opportunity to overcome challenges associated with autism and other developmental differences. To that end, our Applied Behavior Analysis (ABA) therapists guide children toward success in this group therapy environment, which is structured to mimic a preschool or kindergarten classroom. 
The B.E.E.S. program is ideal for children who have already mastered a few key skills, such as following instructions and responding when someone calls their name. Our B.E.E.S. students are able to use basic language skills but may need more practice with conversational skills and social skills. Talk to one of our ABA therapists to determine if B.E.E.S. could be right for your child. If your child still needs to master a few basic skills first, one-on-one therapy can help prepare him or her for a B.E.E.S. group. 
To learn more about enrolling your child in The Behavior Exchange Early Start (B.E.E.S.) program, contact our ABA center in Plano or Frisco at 972.312.8733. Our compassionate ABA therapists look forward to assisting your family.