Keep Lines Of Communication Open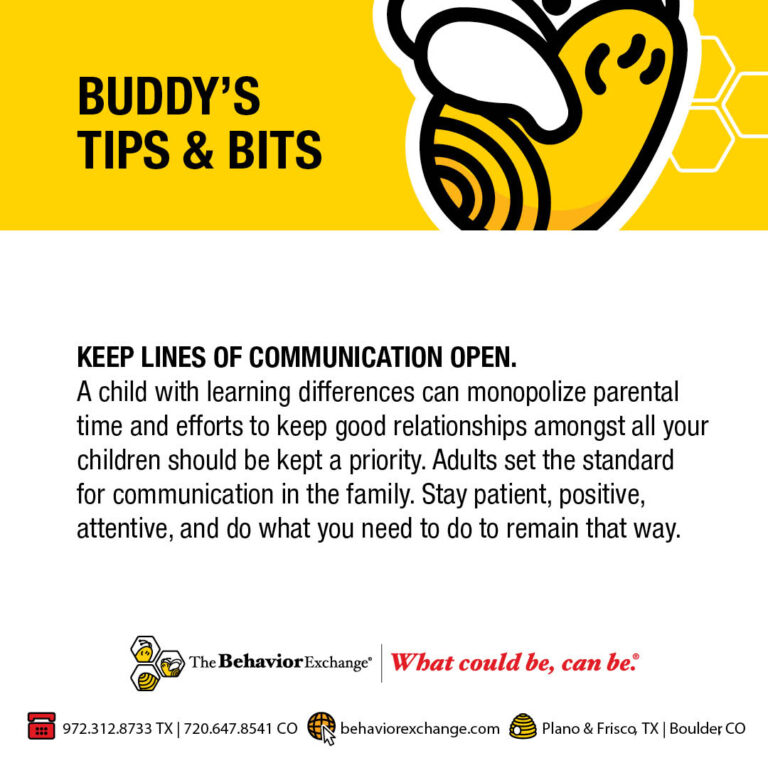 A child with learning differences can monopolize parental time and efforts to keep good relationships amongst all your children should be kept a priority. Adults set the standard for communication in the family. Stay patient, positive, attentive, and do what you need to do to remain that way.

The Behavior Exchange is a Behavior Health Center of Excellence® and an in-network provider.