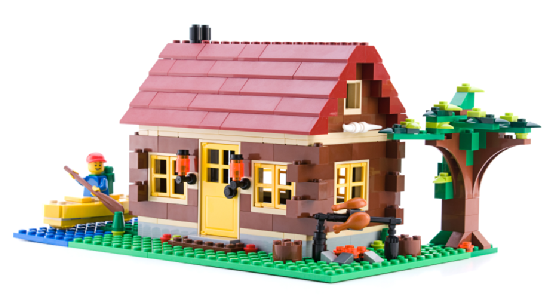 Published by DailyCandy
We're all for play that cultivates motor skills and a budding interest in technology.
We just wish the road to an engineering degree from MIT weren't paved with forgotten Legos stuck to the bottoms of our feet.
Clear the playroom floor with Pleygo. The just-launched company aims to be the Netflix of Legos, keeping little ones in fresh bricks — and your shelves free of old, abandoned sets.
Subscribe and create a wish list, and the first available set arrives at your doorstep. Once your kiddo completes the  Star Wars  X-Wing Fighter, toss the pieces in the prepaid box and send back. They'll be fully sanitized for other little architects, and your tiny tinkerer will receive the next kit in his queue.
There's no extra charge for lost strays (within reason), returned sets are thoroughly checked, and each shipment contains a bag of spares, just in case.
As for the old Legos taking up valuable towel space in your linen closet? Send in existing sets to start earning credits toward your membership cost. So you can get that much closer to scoring the latest Lego set.
In other words, the new kid on the block.
Available at  pleygo.com , $15-$39 a month.
The specialists at The Behavior Exchange are highly skilled in the use of ABA techniques to help children with autism spectrum disorders. Please call our Dallas location today at (888) 716-8084 to schedule your initial consultation. You could also visit us on the Web to  learn more  about us.