Work With A Special Needs Financial Planner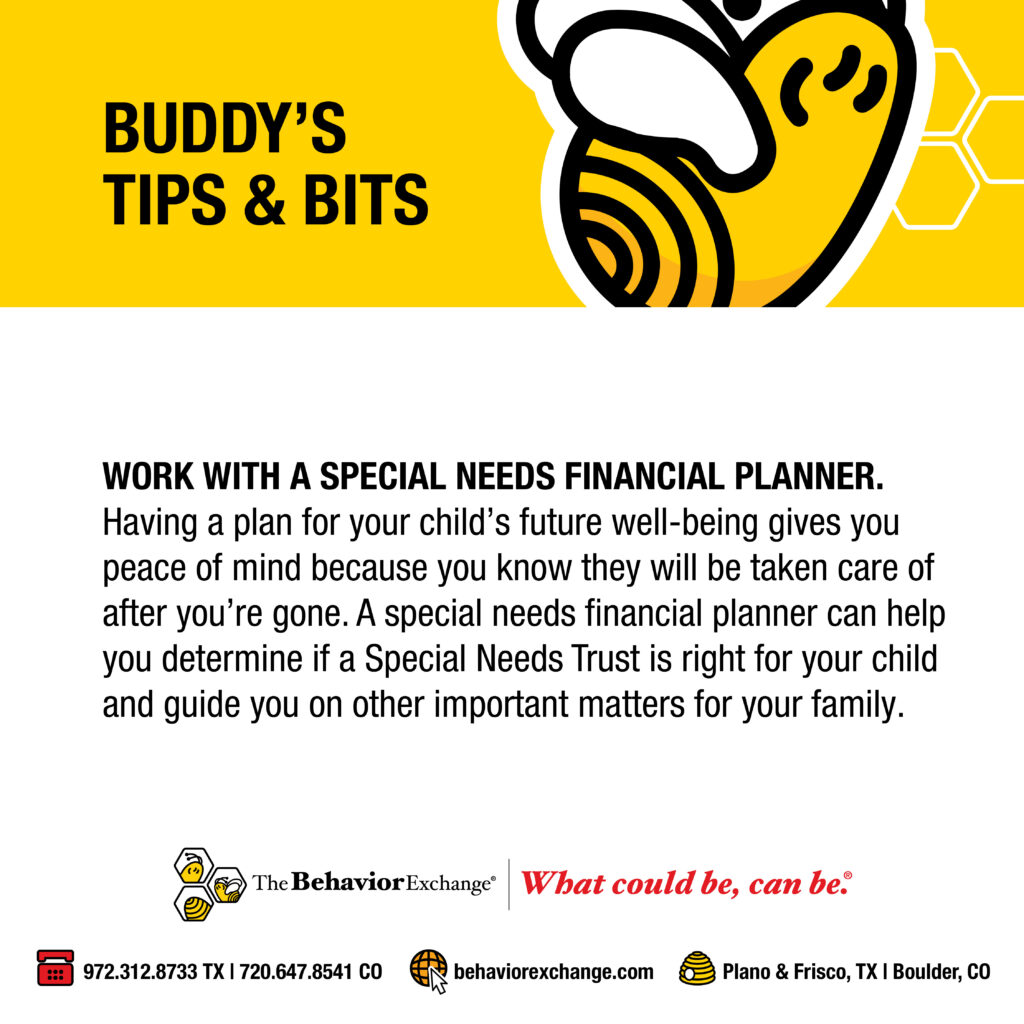 Having a plan for your child's future well-being gives you peace of mind because you know they will be taken care of after you're gone. A special needs financial planner can help you determine if a Special Needs Trust is right for your child and guide you on other important matters for your family.
The Behavior Exchange is a Behavior Health Center of Excellence® and an in-network provider.